ABOUT
PUB
The other important aspect Parivartan considers is to "Save Earth" through PUB i.e. Prithvi Ki Umar Badhao Project, to make people responsible for their acts towards nature and the environment. As part of the Prithvi Ki Umar Badhao (PUB) project, we have been focusing on enhancing the cleanliness of Rivers (Ganga & Ram Ganga), Waste Management & Composting, Tree Plantation and Adoption & Give Up Plastic Campaign in society with the help of communities, Volunteers and students. The emphasis is on developing a just and eco-friendly community that is committed to sustainable development. As part of the initial stage of Parivartan's existence, we started with our first activity on raising awareness of air pollution among Traffic Police constables on Oct 22, 2016. Since then, we have done a series of activities and launched various campaigns and events under PUB to address environmental issues.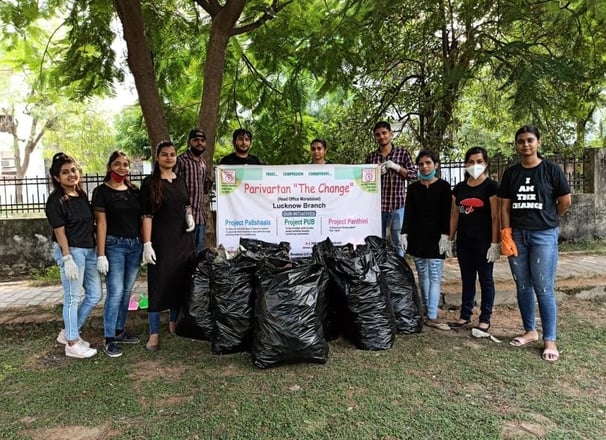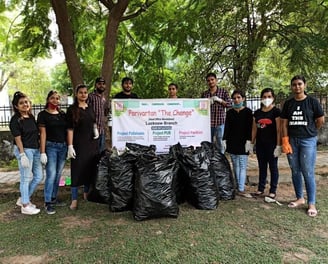 ACT

IONS

We all believe doing awareness of any social issues, does change the mindset of society but at a very slow pace, but when this awareness is backed up with a solid action-oriented approach, then you may find the best outcome. In the same manner, Parivartan eventually started developing an approach to provide solutions to such crucial problems. Many events, campaigns and activities have been launched under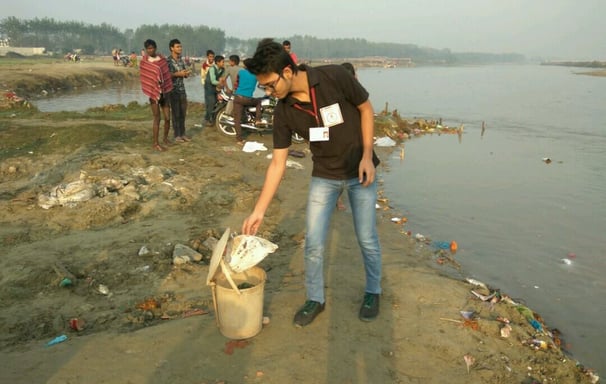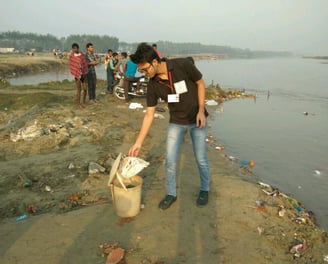 CONSERVING RIVERS

- GANGA AND RAMGANGA

Cleanup Ramganga Campaign Phase-1 (April – July 2018) Worked for 6 months on Give Up Plastic Campaign with WWF-India from 1-Jul-18 to 31-Dec-18 on Give Up Single Use Plastics in Moradabad. 10 weeks Cleanup Ramganga Campaign for cleaning of Ramganga River Bank near Mokshdham Ramganga Vihar, Moradabad. 1 week-long signature campaign to Support Cleanup Ramganga Campaign resulting in generating 11,000 signatures. 700 km Cycle Yatra from Moradabad to Varanasi for River Water Conservation -and Cleanliness under Cleanup Ramganga Campaign. Worked on Jeevan Daayani Ram Ganga with Dainik Jagran Newspaper from 1 Jun 2019 to 15 Jun 2019, cleanliness and awareness drive for 15 days and later being felicitated with Jal Doot Samman by Shri Bhupendra Singh Choudhary (Ex. Cabinet Minister U.P Government & Present State President BJP). A new idea of a weekly Clean Up cum Recreational drive on the Ramganga river in Moradabad on weekends was launched where Eco-Bricks was formed with the help of Plastic waste collected on the river Bank, we collected more than 150+ Eco Bricks.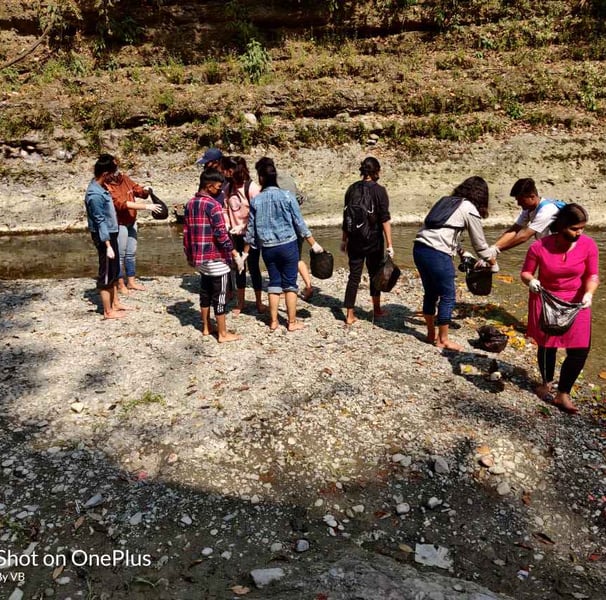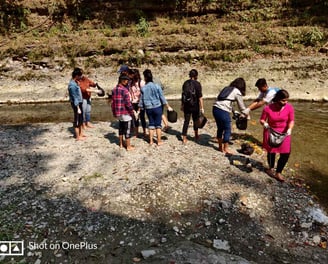 Cleanup Ramganga

Campaign Phase-2 (5th June 2021 onwards)
43 weeks of Cleanup Ramganga Campaign have been completed for cleaning of Ramganga River Bank near Kali Mata Mandir Laal Bagh and Mokshdham Ramganga Vihar, Moradabad was launched.

River Festival on one year anniversary of the campaign was organized to get more audience on the banks and make it a beautiful picnic spot.

Cleanup of two major banks will be done in the upcoming weeks in Moradabad.

Ganga Cleanup Campaign was launched by PTC Amroha Branch at Tigri Ghat, Gajraula, Amroha where we have been running this weekly cleanup campaign on Sundays.

Team PTC Dehradun also launched a series of activities for the rejuvenation of the river bank near Tapkeshwar Mahadev Mandir and Maldevta.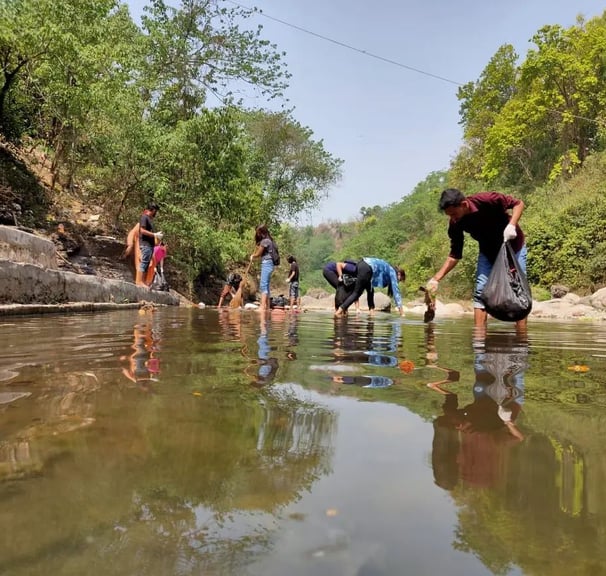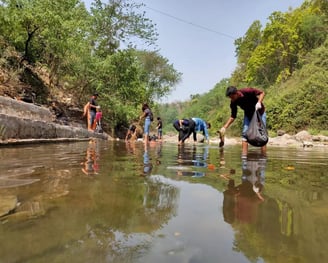 ENHANCING
CLEANLINESS AWARENESS & CONSERVATION

OF NATURAL RESOURCES
Conserving our natural resources for Sustainable Development is the need of the hour. To realize
this mission

we are working on -
Educational Programs in Schools, Colleges and Institutes.

Give Up Plastic Campaign at our various locations

Cleanup Drives at Historical Monuments like Khalanga War Memorial and Tapkeshwar mandir at Dehradun, Uttarakhand

Plants Distribution & Adoption events at all the locations on Earth Day.

Launching events on all days that are important for Environmental awareness, is something we consider our responsibility.

Sessions on SDGs and the role of youth in saving the planet.

Activism and Protests on important environmental issues are also a part of this initiative through various Platforms and dialogues under various administrative and government committees at District as well as State Levels.


Solid Waste Collected From cleanup Drives 60086
School Covered Under PUB 81
Compost generated from HWM Plants 579.5
Compost generated from Vermi Plant & Bin Composting 2488.47
Direct Reach Under PUB 125745
Eco Bricks Prepared 720
Plants Planted & Gifted 1051
Horticulture Waste Management Plant setup 24
FOR TAKING THE IDEA TO A LARGER AUDIENCE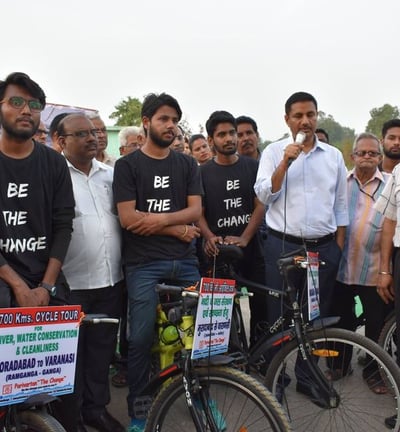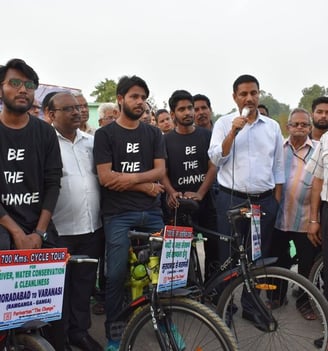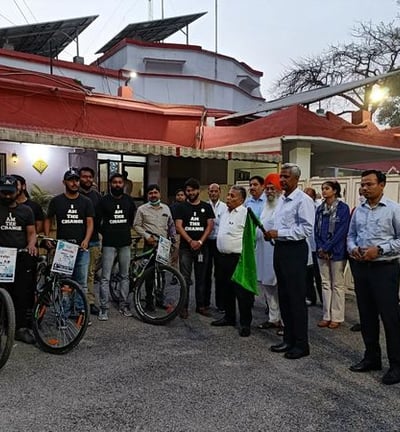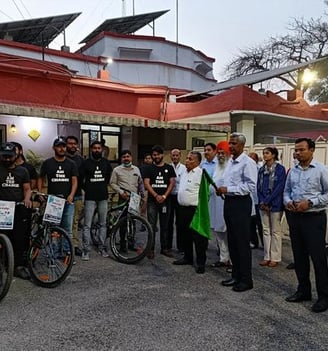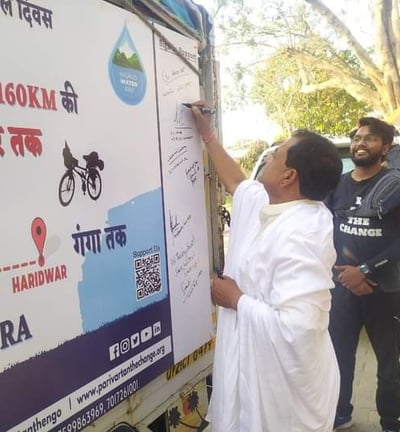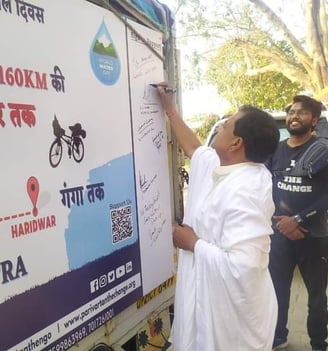 In July 2018 as part of our Campaign, we did a #700kmsCycleYatra from Moradabad to Varanasi for River, Water Conservation and Cleanliness where we met Deputy Chief Minister, of Uttar Pradesh Mr Keshav Prasad Maurya for taking some initiatives in this regard.