ABOUT

PRAYAS

Project PRAYAS is the culmination of our 2 year-long efforts that we made in the field of Blood Donations, Eye Donation Awareness, COVID relief and other charitable activities. Parivartan has always been there, whenever someone looked for help or assistance may it be the time, we all fall into this pandemic or people looking for Blood when their loved ones are being hospitalised. Through our project Prayas, we are putting these efforts altogether to be categorised into one banner which will be called project PRAYAS from now.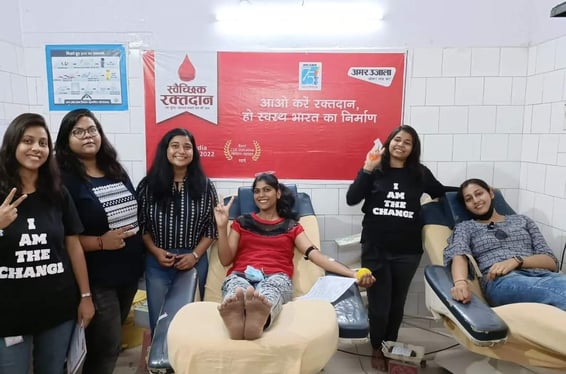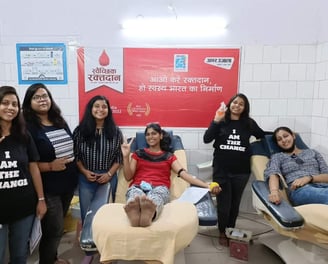 BLOOD

DONATION

"Don't let Fools or Mosquitoes suck your blood Put it to good use #DonateBlood & #Save a Life". Blood donation is a vital part of World Wide Health Care and a major concern to society as donated blood is life-saving for individuals who need it. Blood is scarce as we don't have enough blood donors. There is some Myth, People think that they don't need to donate blood as enough people are already donating it. Sadly it's not the truth Blood has a limited shelf life and maintaining adequate supply is an ongoing challenge. Your little share of blood can give many years of life to someone. The blood you donate can give someone another chance at life, one day that someone may be your relative, a close friend, a lover- or even you. Awareness, to people under our project #Prayas, we request you all to please give a gift of life to someone by donating blood #Just one donation can save up to three lives.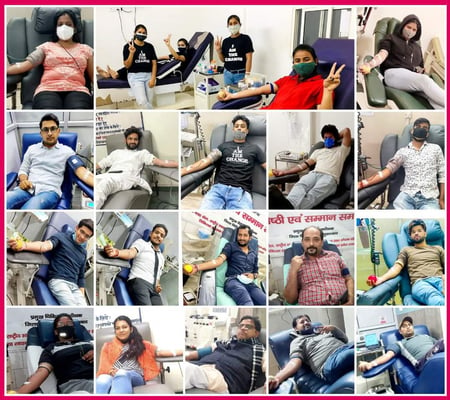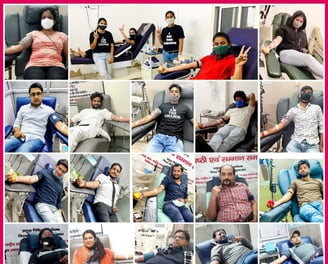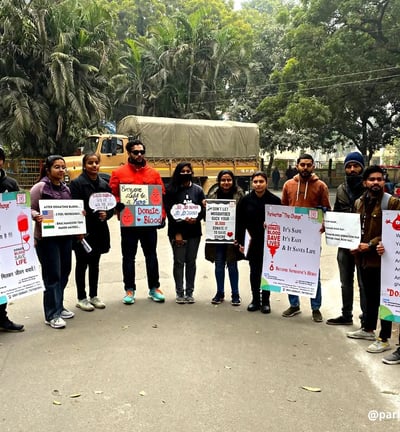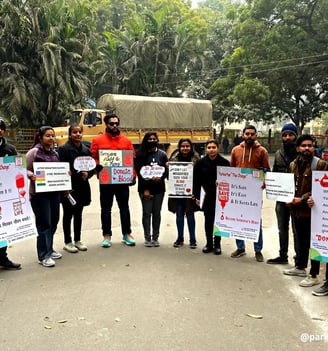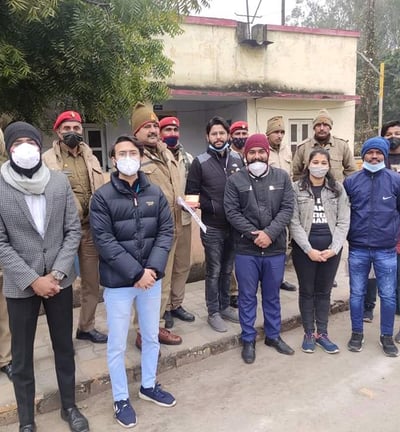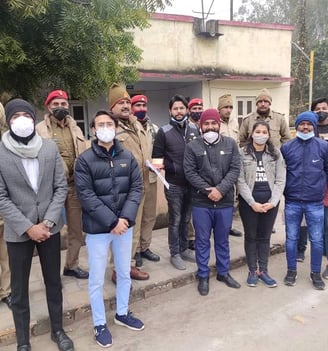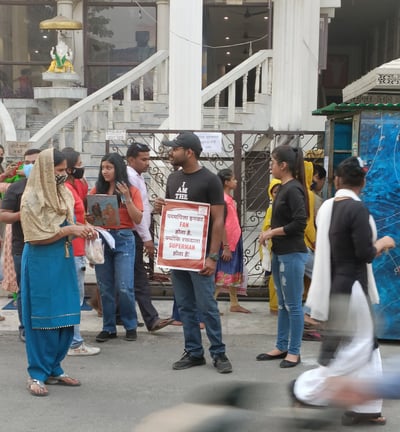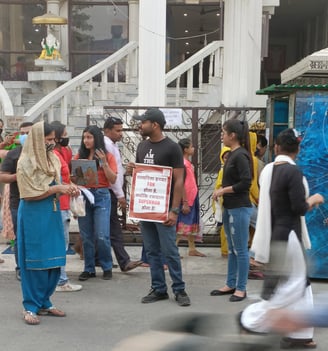 APPRECIATING THE ONES WHO DO SO..
BLOOD DONATION AWARENESS CAMPS
EYE DONATION

AWARENESS

With slogans like "Jeete Jeete Rakt Daan, Jaate Jaate Netra Daan" we have been raising awareness on EYE Donations as well majority with a leading eye donation awareness society names Moradabad Nagrik Samaj, which is the oldest civilian-led movement in the Town.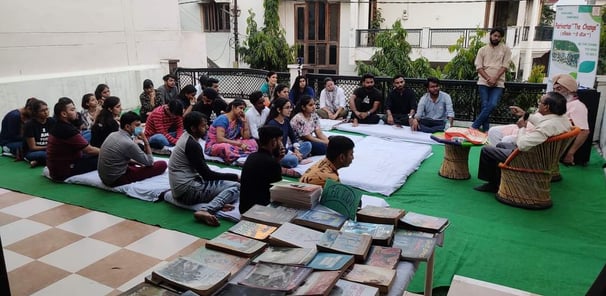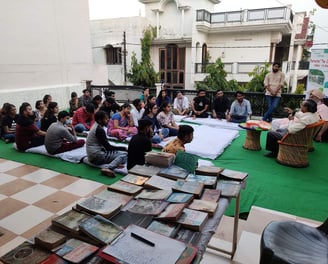 Working in communities opens up possibilities to take more issues under the umbrella and bring change. These free health check-up camps are a result of such freshly chosen ideas while working in the slums. Many women and children in such areas are prone to various severe and harmful diseases. Therefore, these camps play a significant role in making people aware of health & providing them with some useful medicines.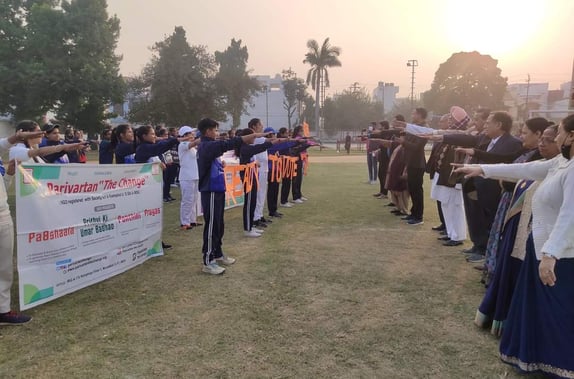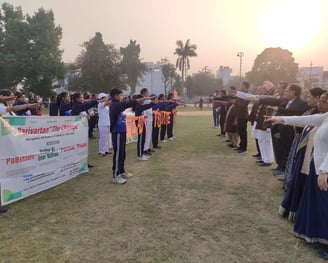 Systematic Voters' Education and Electoral Participation, Programme is undertaken to educate the electors regarding procedures relating to the registration of names in the Electoral Roll and bringing more people into the democratic exercise.
VOLUNTEERING MEET & GREET
(VOLMAG)
Monthly volunteers meet and greet program to build better communication in between our team & Volunteers.


Blood Requirement Cases Reached 1110
Blood Units Accomplished 861
Food Kits Distributed 182
Masks Distributed 1500
Blankets Distribution 1600
Clothes distrbution (in Pcs) 570
To commemorate the glorious contribution of our freedom fighters who sacrificed their lives for our freedom and celebrate the 75th year of Independence, various cultural events and activities are being organized in the Nation. We had got the opportunity to witness the celebration and contribute towards this front too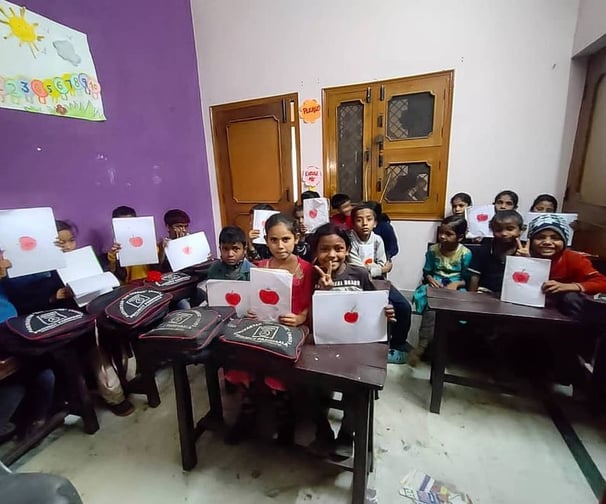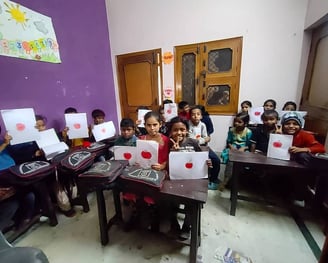 Organized Drawing, Essay, Slogan Competition with Nagar Nigam Moradabad Felicitated various freedom fighters and their family members on this occasion.

Participated under Aazadi Ka Amrit Mahotsav organized by Department of Electricity Rampur and were felicitated for the contribution.

Dedicated our previous Annual Function as an initiative under the same theme.
THE CHANGEMAKERS CLUB

Open mic for fundraising
An open mic charity event started as a part of our fundraising campaign that we organise to boost fundarising activities. We got overwhelming response and participation from the people of Moradabad City and therefore, developed a community of young passionates performers who looks for a platform to showcaser their talent as well as support a social cause.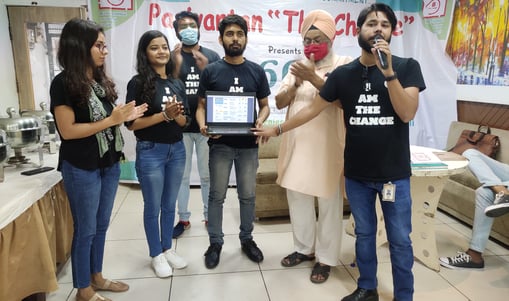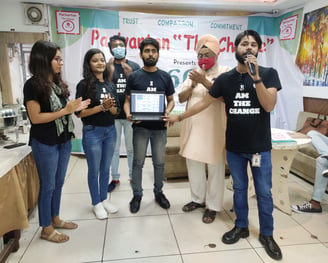 Adarsh Colony Economical Survey & Employment Mela of Bhantu Community.

SIDBI Project Mission Swavalamban.

Road Safety Awareness with the Traffic and Road Transport Department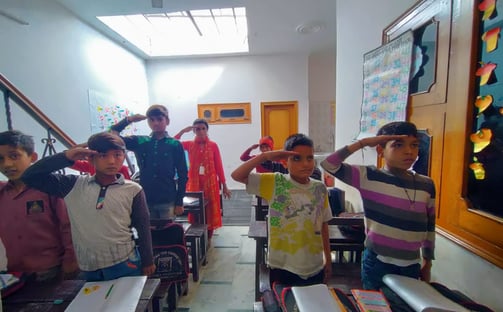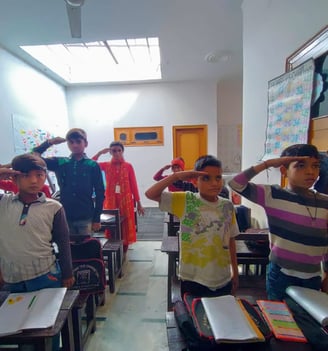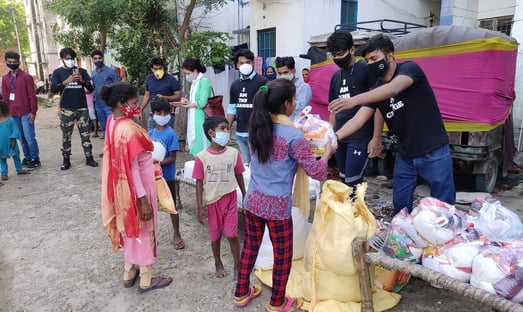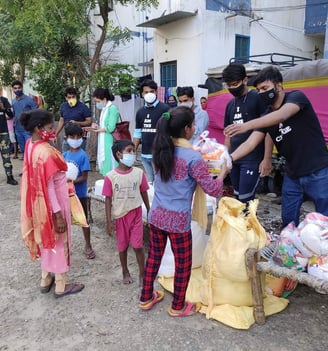 COVID

RELIEF

During Pandemic, was the most crucial time for all of us which gave us the responsibility not only to fight with covid but also help who are in need. So our initiative for covid relief works till the edge. Awareness, Plasma Donation, oxygen cylinder, beds in hospital, vaccination, and what not. We tried to provide every possible verified link we could have done. C