ABOUT
PANTHINI
We see the women of the 21st Century as "Panthini – the one who leads". The women of today's era are confident, courageous and independent but this represents a minute section of society therefore still we have women who need to be empowered so to make them, we have thought of initiating this Project as "PANTHINI" on 29th November 2018 under the theme Empowering Women. Under this, we have launched various events and activities to make people aware of the depriving condition of women and to empower women in our society. With our campaign on Women's Empowerment and Security, we have created awareness not only in schools, and colleges but also among the ordinary girl and homemaker women of society. We have also worked under various initiatives led by State Governments to cover issues related to women and gender.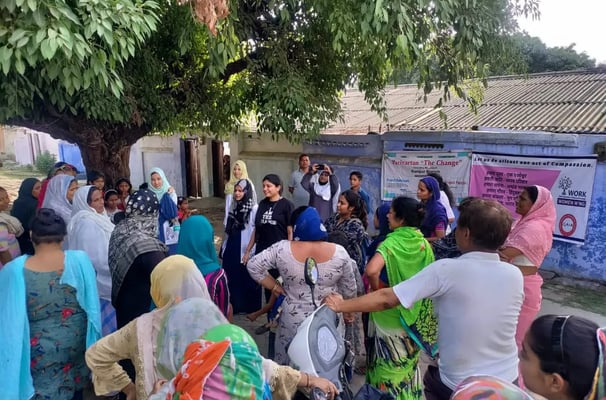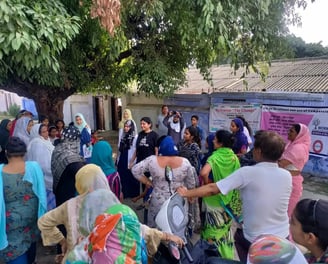 AWARENESS SESSIONS AS
PANTHINI BAITHAKS
Project Panthini is no less of an effort made by Parivartan "The Change" NGO to make every woman out there a Panthini, "a woman who leads." She has the power to lead, rule and govern and to make them understand this, we carry out Panthini Baithak. Baithak is a concept where women are being made aware of the legal and basic rights that are essential to make them empower. These baithaks are also done to make women aware of Menstrual Hygiene and issues related to it. Not just about providing awareness but also about providing free sanitary napkins/Pads to areas where women don't have access to it. Efforts are also being made to provide awareness on good touch bad touch, domestic violence, women's rights, helpline numbers available and other topics of significance to women of deprived sections.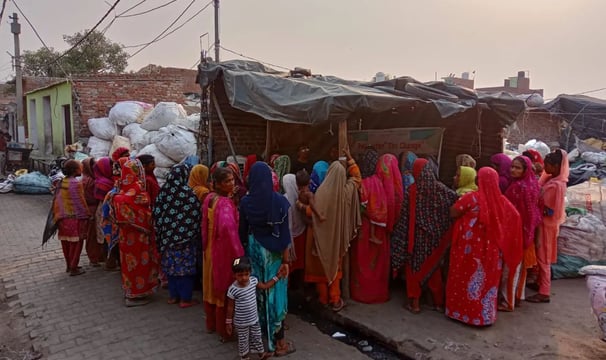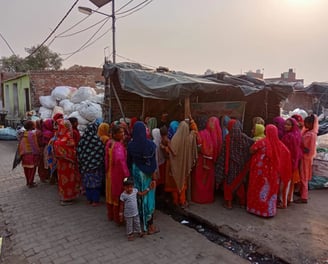 - Awareness Sessions in communities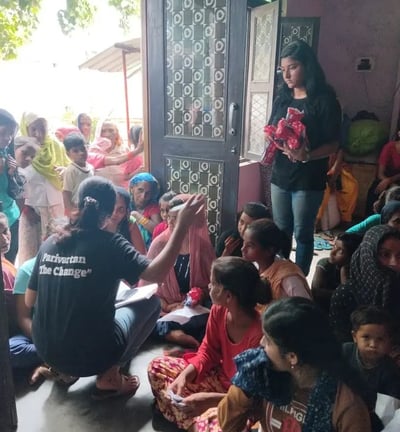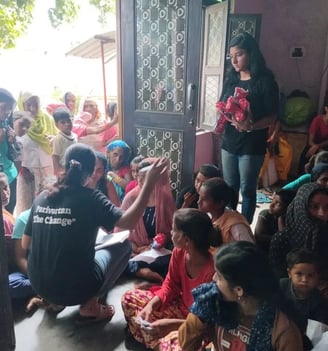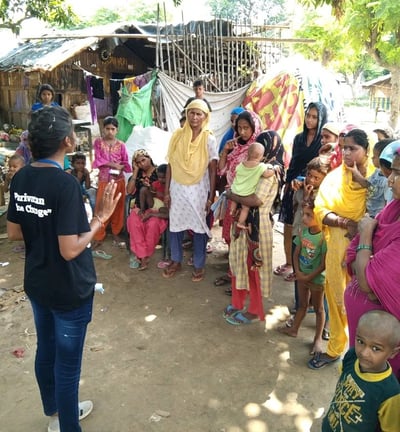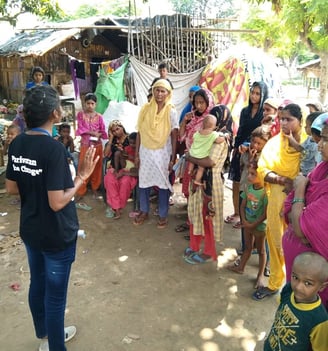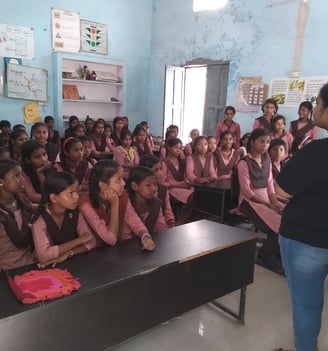 - Awareness Sessions in Schools/Colleges/Institutes
- Free Sanitary Pads Distribution Drives at Slums and underprivileged areas.
GOOD TOUCH

BAD TOUCH SESSION

The session aims to deliver the message of what is a good touch and what is not to the students (primarily girls/boys of age below 14 years) in government schools and also to aware of kids living in slums and those who are exposed to such threats through various innovative ways to tackle such situations. Along with understanding the theme of these sessions, the students have also imparted knowledge of the different helpline numbers available. Fun, fruitful and impactful are the adjectives apt for the session. Such sessions are being organized at Moradabad, Kashipur, Rampur, Bareilly, Dehradun and Delhi Branches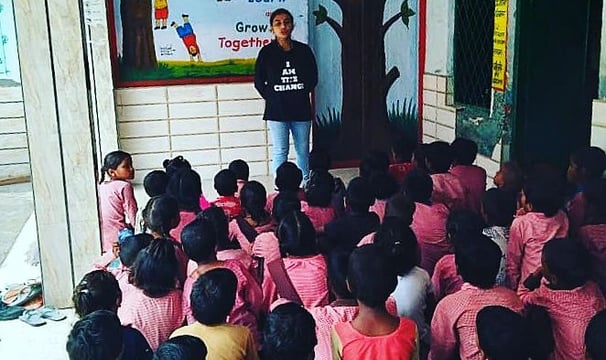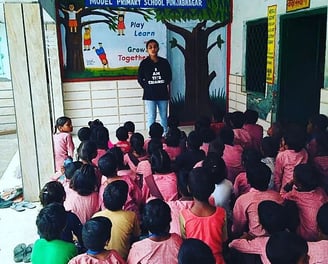 BCCT

(BASIC COMPUTER COURSE TRAINING) PROGRAM
At present where the whole country is moving towards digitalization, IT companies are creating most jobs and contributing significantly to the country's GDP, there is a major section of the society which is still untouched by this digital revolution. Girls and women in rural areas are the ones who still don't know about the basic working of computers and how they can learn new things using a computer with the internet. Also with access to the internet and mobile phone, girls are prone to various types of cyber crimes due to a lack of awareness. And this issue needs to be addressed for rural development.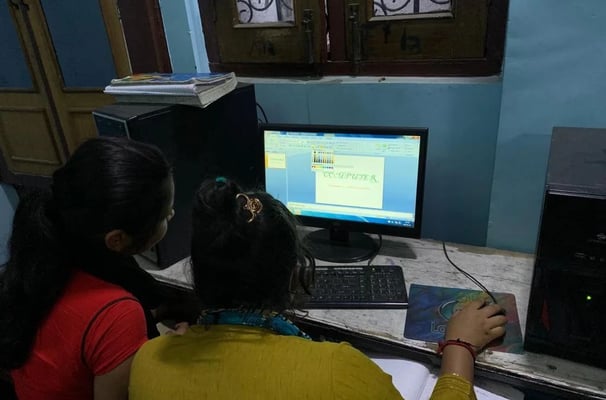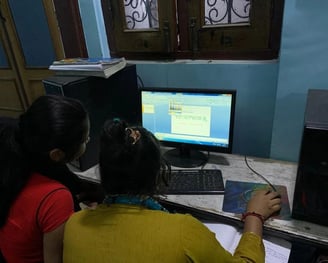 The girls who had taken part in BCCT Program empowered themselves by donating their time for
60 days for their betterment
For women who are manufacturing Tote Bags will lead a way
better life in terms of financial independence
Women who were earlier unaware of menstrual effects and problems are now reaching out to
ASHA and health workers for sanitary pads and clearing their doubts.
The outreach and impact of such initiatives can't be calculated in numbers and figures but the zeal and passion that forced us to reach out to the masses for these issues have always led to us a new audience who were still after 70 years not aware of the rights and provisions being provided here in the Constitution. We have been successful in reaching out to this unexplored audience who need us the most. Therefore, during this journey of consistent awareness, we have tried every possible deed to give all the efforts to make a gender-neutral and equal society where no other woman will be harassed and deprived of her basic human rights.


Schools covered under Project Panthini 42
Sanitary Pad Packets distributed 7678
Womens Councelling 36
Total Direct Outreach Under Project Panthini 23970
Basic Computer Course Training Labs Completed 9
Basic Computer Course Training Beneficiaries 259
Panthini Baithaks 96
Good Touch Bad Touch Sessions 54